Used Vehicle Financing in Rockford, IL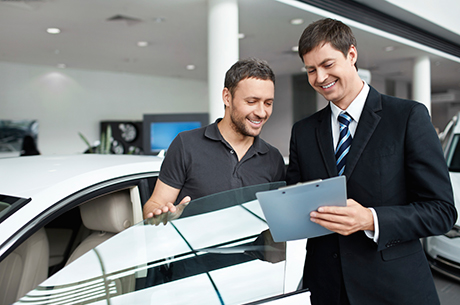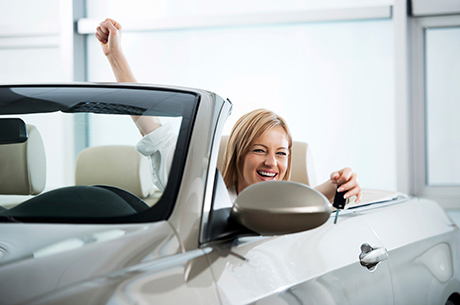 There's no shame in buying used, and we at Rock River Kia want to show you that you can get a great deal on a pre-owned vehicle that's safe and ready to be driven again! With the help of our Finance Team, you'll be able to get your hands on a car with a payment plan that won't break the bank.
Inventory
Just because a vehicle isn't brand new doesn't mean it's no good. We pride ourselves with our collection of used vehicles ranging from sedans to pickup trucks to even convertibles! Whether you want to stay within the Kia family or venture out into other makes such as Nissan, Toyota, and even a few luxury brands like BMW and Audi, we're certain you'll find something you'll be happy with. We thoroughly inspect each vehicle to ensure that you're in good hands. If you spot something you may want, you can get more stats by clicking on the "Request Information" button at the bottom of each vehicle picture. If you're not sure of what you want, sift through the filters on the left side of the page to narrow your search by your preferences.
How Can I Finance?
Once you've found a vehicle with your name on it, it's time to discuss how you're going to take it home. Our Finance Department believes that you should have a mode of transportation that you can count on backed by a fair price. With the help of our local banking connections, we will secure a loan for you that which you'll pay off on a month-to-month basis. To streamline this process, you can fill out a Finance Application straight from our website. If you have any questions beforehand, you can always ring us up at 888-707-3594.
Value Your Trade
We're certain that you're going to be so happy with your choice at Rock River Kia that you're not going to want to keep your current ride — we'll help with that too! If you'd like to get rid of your car and have more money towards your new-to-you vehicle, you can do it all in one go by trading in your vehicle. After inspecting your car, we will come up with its current value, which you can add onto your down payment, which lowers the amount of what you owe.
At Rock River Kia, we urge you to take advantage of our used vehicle financing in Rockford, IL! You're going to love the deals we offer, just check out our testimonials!
Testimonials
GOOGLE
11-21-2019
GOOGLE
11-18-2019
GOOGLE
11-12-2019
GOOGLE
11-4-2019
GOOGLE
10-20-2019
GOOGLE
10-10-2019
GOOGLE
9-25-2019
GOOGLE
9-25-2019
GOOGLE
9-19-2019
GOOGLE
9-11-2019
GOOGLE
9-4-2019
GOOGLE
8-31-2019
GOOGLE
8-22-2019
GOOGLE
7-10-2019
GOOGLE
7-1-2019
GOOGLE
6-29-2019
GOOGLE
6-27-2019
GOOGLE
6-18-2019
GOOGLE
6-18-2019
GOOGLE
6-6-2019
GOOGLE
5-14-2019
GOOGLE
4-8-2019
GOOGLE
3-14-2019
GOOGLE
2-17-2019
GOOGLE
2-15-2019
YELP
1-31-2019
YAHOO
1-31-2019
GOOGLE
1-18-2019
BING
1-9-2019
GOOGLE
12-9-2018
Read More
Sales Hours
888-707-3594
| | |
| --- | --- |
| Monday | 9:00 am - 9:00 pm |
| Tuesday | 9:00 am - 9:00 pm |
| Wednesday | 9:00 am - 9:00 pm |
| Thursday | 9:00 am - 9:00 pm |
| Friday | 9:00 am - 9:00 pm |
| Saturday | 9:00 am - 6:00 pm |
| Sunday | Closed |